Swimming Quarry
Cool off this summer at Canada's largest outdoor freshwater swimming pool! The St. Marys Quarry was formerly a limestone Quarry that closed in 1920. In the mid-1940s it was converted into a public swimming area and remains one of the most popular spots in the area to visit on those hot summer days! A variety of outdoor activities and services are offered including:
Cliff jumping
Water trampoline
Canteen
Picnic areas
Washrooms and changerooms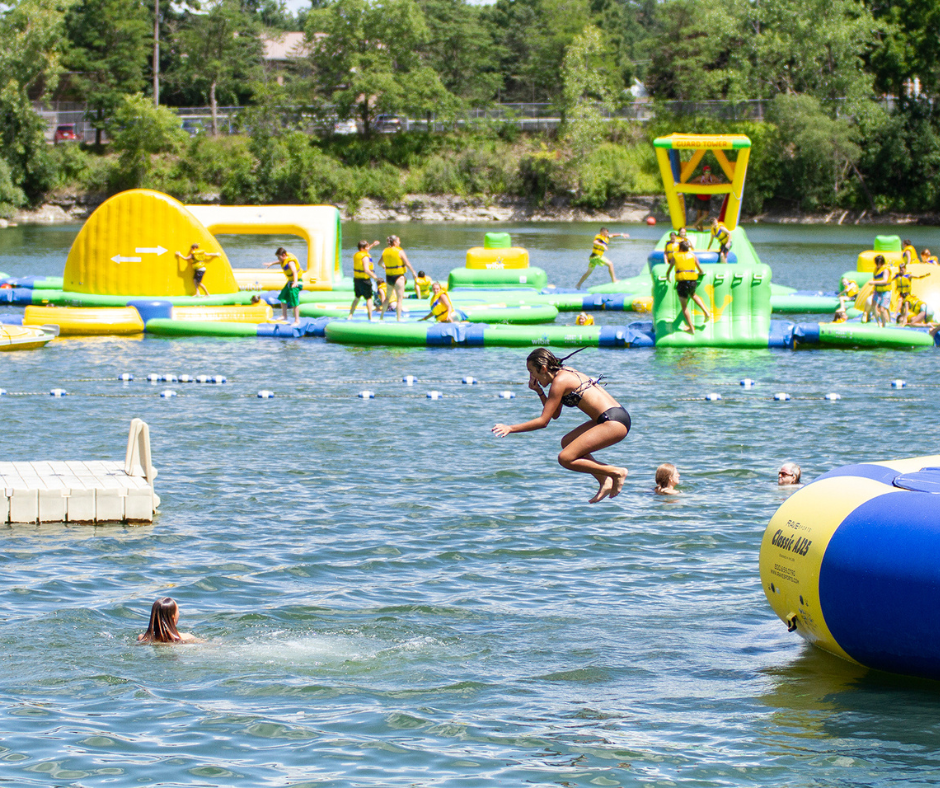 See the Town of St. Marys website for more information on swim times and admission guidelines of the Quarry and how to register for the Super Splash Waterpark.
"Fishing" Quarry
St. Marys not only has one quarry - but two! A second quarry across the road from the swimming quarry is the west quarry, which is ideal for fishing! The Quarry is home to a few species of fish including Common Carp, Pumpkinseed and Rock Bass. Fishing is only permitted in the west quarry (swimming is not permitted in the west '"fishing" quarry).