The Yak Shack is now closed for the 2023 season. See you in 2024!
From May 23 to September 2, discover St. Marys' waterways with our free kayak loan program through the Yak Shack! With six-single person kayaks and paddles available, you can explore the Thames River and Trout Creek waterways while you paddle. With approximately 5KM paddling routes, you can experience the Grand Trunk Trail's Sarnia bridge from a new perspective, or cruise through downtown along Trout Creek. Take note of wildlife in and around the water as you enjoy this peaceful adventure!
Reservations are open on Tuesday, May 16 and the first date to kayak is Tuesday, May 23. Reservations can be made a maximum of 7 days in advance of borrowing.
Kayaks can be picked up and put into the Thames River at the Yak Shack, located at the North end of Milt Dunnell Field in Lion's Park near the Pavilion.
For further details on what to expect while paddling the Thames River and Trout Creek, check out our waterways page.
Note: Wearing a life jacket is mandatory with the use of kayaks. We encourage you to bring your own life jacket, but there are a limited quantity of life jackets available for rent upon request. Life jacket rental sizing available: child, small, medium, large and extra large.
How to borrow a kayak
Arrive at the library 15 minutes before your reservation. Borrowers must show ID, sign a waiver and pick up the key, paddle and safety kit.
Go to the Yak Shack at the northwest end of Milt Dunnell Field to unlock your kayak and enjoy!
Return your kayak, equipment, and key within the allotted time slot.
'Yak FAQ
Is kayaking for me?
Please know that our kayaks have a maximum weight of 275 lbs and a member of your party must be able to lift 50 lbs over their head to get the kayak down from the storage unit.
Be honest about your physical capabilities: while kayaking is a relaxing endeavour, it is a challenging physical activity. Be mindful of the effects of hot and humid weather. This program is use at your own risk.
How do I stay safe while kayaking?
Only one person per kayak at a time.
We recommend this activity for children 8 and older.
Wear comfortable clothing that dries quickly, and water shoes or athletic sandals.
Adjust your lifejacket straps as required so it fits snugly, and keep it on at all times while using your kayak. Lifejackets are available on a first-come, first-serve basis in sizes child to XL.
Your kayak comes with a marine safety kit that includes: 15m heaving line with float, a whistle to signal distress, a watertight flashlight and a watertight container that doubles as a bailing device. Keep the kit near you at all times and use if needed.
Do not kayak in inclement weather; if you see lightning and hear thunder, please return to shore immediately.
Stay close to other members of your party if kayaking as a group.
Stay at least four metres away from the falls. Not only are the falls a danger, there is also a drain on the west bank close to the falls that has a powerful pull.
Strong winds can make kayaking challenging. Consider shortening your route on a windy day.
If you're new to kayaking, try the Trout Creek route first as it is shorter and gentler.
Do not consume alcohol or recreational drugs before or during your kayaking experience. If you are taking prescription medication, please heed its advice for operating machinery and physical exertion.
Do not engage in horseplay while kayaking.
Do not attempt any tricks, such as standing up in the kayak, while you're out on the water.
What do I do after receiving my key?
Kayaks are stored at the northwest end of Milt Dunnell Field, just west of the parking lot of Lions Park. Each kayak is named; your key will only unlock the kayak with the same name.
Before launching, check over your kayak. if any part of your kayak appears to be broken or missing, immediately contact the library (519-284-3346)
While on land, position the interior foot pedals so your knees are bent at a comfortable angle while seated with your back against the backrest. Store carry-on in the hatch and stow your key.
Put on your lifejacket, fully zipping it and adjusting buckles as required to ensure a comfortable fit. Connect your paddle by sliding the ends together and clicking the nub into the hole.
How do I get into the water?
There are two grassy areas, one north and one south, of the 'Yak Shack. Carry the kayak over to either area and place it in the water parallel to the riverbank. Lock the the paddle in the stabilizer mechanism if desired.
Stand at the cockpit, crouch down, grab the cockpit on either side and slowly step in, shuffling your legs down into the hull until your feet reach the pedals. Take your time and make no sudden moves to keep your balance! Slide your back against the backrest, unlock the paddle and use your paddle to push yourself away from the bank.
How do I paddle?
Grasp your paddle with both hands and centre your paddle shaft on top of your head. Your hands will be in the proper starting position when your elbows are bent at 90 degrees.
Lower your arms so the paddle rests across the deck. Confirm that the scooped side of the paddles are facing you and that the blades are in-line with each other.
Turn your torso slightly and dip one blade fully into the water near your feet. Follow the blade with your eyes as you push it through the water. When your hand nears your hip, lift the blade out of the water. Then repeat on your other side to move forward. Make the opposite movement to move backward. Repeat the same motion on desired side to turn.
Some of our kayaks are sit-on kayaks. You may get wet.
Where can I go?
The river is yours to explore! Please stay at least four meters away from the falls and be mindful of others using the river.
Head south from the launch to travel down Trout Creek; this gentle route will take you under the Water, Wellington and Church street bridges. Turn around at the small green foot bridge for a round trip of approximately two kilometres. Ideal for those new to paddling.
Head north from the launch to take in the Grand Trunk Trail Trestle and a round-trip route of approximately four kilometres. The water gets progressively shallow as you head north, so keep an eye out for rocks once the riverbanks change from residential lawns to farmland and forest. The river flows from north to south but there is often a southern headwind. Be sure to save some energy for your return!
What will I see?
The Trout Creek route takes you under three very different bridges, and offers a unique view of downtown. After the Church Street Bridge, you'll see Kin Park and Rotary Park, as well as the impressive London trestle bridge. Expect to see ducks and geese.
If you head north, you'll enjoy a new perspective of the Grand Trunk Trestle. Look for turtles and beavers near the trestle, and north of the trestle, look for bald eagles, osprey and other birds of prey hunting fish.
No matter what direction you go in, you'll likely encounter other paddlers! Please be respectful but know that a friendly hello is always appreciated!
How do I end my journey?
Return to where you "put in" your kayak. Park parallel to the river bank and place your paddle on dry land. Put a hand on the land and slowly hoist yourself out. Keep a hand or foot on your kayak as much as possible so it doesn't drift away.
Hoist your kayak out of the water, remove personal belongings, and flip the kayak to drain if necessary. Place back your storage unit as you found it and lock. Return key, paddle, lifejacket and safety kit to the library within the two-hour window. Report and issues to library staff.
That was fun! How do I show my appreciation?
Tell others about the program!
Feel free to tag us on any social media posts:

Instagram: @stmaryspl and @townofstmarys
Facebook: @stmaryspubliclibrary and @stmarysontario
#StMarysON
How do I cancel my booking?
If you are no longer able to attend your booked time slot, please cancel your spot to open it for others. There is a cancellation link in the confirmation email. If you have lost your email let us know as soon as you're able to. Contact to cancel at 519-284-2340 ext. 273 or measton@town.stmarys.on.ca.
Note: Please return your kayak, equipment and key within the allotted time slot. A late fee of $50.00 per kayak has been implemented.
Kayak Names
Each kayak has a name representing a historical figure from St. Marys' past. From talented musicians to retail store empires, check out the stories of the name behind the kayak!
Nora
Born in St. Marys in 1867, Esther Leonora (Nora) Clench went from a music-centred childhood to advanced studies in Europe and at the height of her career, performed on the great concert stages of Europe and North America. In 1893 Nora had the opportunity to play for Queen Victoria in Osborne Palace, Isle of Wight. In 1908, she married Australian landscape painter, Arthur Streeton (later Sir Arthur Streeton) and gave up public performance. She died in Melbourne, Australia on May 17, 1938.
Timothy
Timothy Eaton, an Irish immigrant, opened his first general store just outside of St. Marys in Kirkton. By 1860, Timothy and his two brothers had opened a store in St. Marys. In 1869, Timothy Eaton sold his interest in the St. Marys store and bought a store in Toronto on Yonge Street. In Toronto, Timothy Eaton really shook the retail world, and his practices eventually influenced the rest of the Canadian market at he built the Eaton retail empire.
Kathleen
Born in St. Marys in 1882, Kathleen Rice graduated from the University of Toronto with a Bachelor of Arts degree in Mathematics. She then worked for a short time as a teacher in Ontario and Saskatchewan. In 1913, Ms. Rice moved to northern Manitoba and pursued the career that she became famous for, prospecting. Kathleen's contributions to the Canadian mining industry were so impressive that in 2014 she was inducted into the Canadian Mining Hall of Fame.
Arthur
Arthur Meighen was born on June 16, 1874 in Anderson, Ontario. In 1886 his family moved into St. Marys so that he could attend secondary school. Attending the University of Toronto and later Osgoode Hall Law School, Meighen returned to St. Marys each summer to help on his father's farm. Meighen eventually established a law practice in Manitoba. Pursuing politics in 1908, Meighen was elected Conservative member to the House of Commons representing Portage la Prairie. Moving up through the Conservative Party, when Prime Minister Robert Borden retired in 1920, Arthur Meighen was chosen as his successor and he became Canada's 9th Prime Minister. Prime Minister for a brief period, Meighen held a number of other political positions before retiring permanently to Toronto. He died in 1960 and is buried in St. Marys.
Andrew
Our fifth kayak was named in honour of two Andrews, Andrew Carnegie and Andrew Hodges.
Andrew Carnegie was born on November, 25, 1835 in Dunfermines, Scotland. Although Andrew is a renowned American Industrialist, he is perhaps best known for his continuing work to promote education across Australia, Canada, New Zealand, the United Kingdom, and the United States. His mission to promote literacy and higher education can be seen right here in St. Marys. In 1904, it was the Andrew Carnegie Foundation that donated $10,000 to support the building of the St. Marys Public Library.
Andrew Hodges has long been a supporter of all things St. Marys, especially our recreational pursuits. He was one of the driving forces behind the Yak Shack's creation and loves kayaking and paddleboarding on the Thames (that's actually him in the photo at the top of this page!).
Agnes
Agnes Knox, born March 7, 1864, to Andrew Wright Knox, a stonemason, and Margaret Hunter Knox, a teacher. After completing her studies at the University of Toronto, Agnes moved to Europe to further her education in elocution. She then returned to North America, continuing her studies in New York and in 1885 at the National School of Oratory in Philadelphia. All the while, Agnes Knox was gaining popularity, becoming well known as a performer and exceptional elocutionist.
In 1893, Agnes married Professor and Shakespearean scholar, Charlton Black of Boston. Together they had three children. Agnes took her first teaching position at Boston University in the 1904-1905 year, covering the absence of another professor. In 1908, she was officially the first woman to be awarded the title 'Professor' at Boston University. She eventually became the Dean of Women at Boston University's College of Arts. She taught until her retirement in 1941.
Heritage River Kayak Tours
Take a Heritage Tour on the water with the St. Marys Museum as you paddle along the Thames River and Trout Creek. Call the St. Marys Museum at 519-284-3556 for more information on dates and how to reserve your spot on the tour!
The Yak Shack Sponsors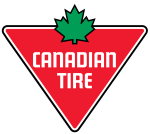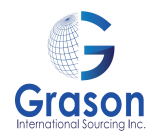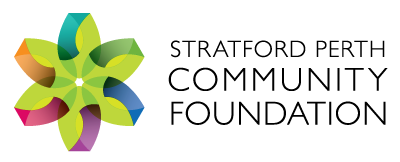 Kayaks and paddles courtesy of the Town of St. Marys, Canadian Tire, the Hodges Family and Gord Barnett.