Discover St. Marys' waterways with our free kayak loan program through the Yak Shack! With five-single person kayaks and paddles available, you can explore the Thames River and Trout Creek waterways while you paddle. With approximately five kilometres of paddling routes, you can experience the Grand Trunk Trail's Sarnia bridge from a new perspective, or cruise through downtown along Trout Creek. Take note of wildlife in and around the water as you enjoy this peaceful adventure!
As of Thursday, August 5 kayak reservations are available! It is strongly recommended that you reserve your kayak in advance by calling the St. Marys Public Library during its business hours or visiting the library in-person. Kayaks are booked in three-hour timeslots.
To pick up your paddle, safety gear and kayak key, and review paddling information and safety tips, visit the library, located at 15 Church St. N., and sign your waiver. Please note that every person using a kayak needs to be at the pick-up to ensure the waiver is properly acknowledged and completed, and that lifejackets are properly disbursed.
Kayaks can be picked up and and put into the Thames River at the Yak Shack, located at the North end of Milt Dunnell Field in Lion's Park near the Pavilion.
For more information on what to expect while paddling the Thames River and Trout Creek, check out our waterways page.
Note: Wearing a life jacket is mandatory with the use of kayaks. We encourage you to bring your own life jacket, but there are a limited quantity of life jackets available for rent upon request. Life jacket rental sizing available: child, small, medium, large and extra large.
Kayak Names
Each kayak has a name representing a historical figure from St. Marys' past. From talented musicians to retail store empires, check out the stories of the name behind the kayak!
Nora
Born in St. Marys in 1867, Esther Leonora (Nora) Clench went from a music-centred childhood to advanced studies in Europe and at the height of her career, performed on the great concert stages of Europe and North America. In 1893 Nora had the opportunity to play for Queen Victoria in Osborne Palace, Isle of Wight. In 1908, she married Australian landscape painter, Arthur Streeton (later Sir Arthur Streeton) and gave up public performance. She died in Melbourne, Australia on May 17, 1938.
Timothy
Timothy Eaton, an Irish immigrant, opened his first general store just outside of St. Marys in Kirkton. By 1860, Timothy and his two brothers had opened a store in St. Marys. In 1869, Timothy Eaton sold his interest in the St. Marys store and bought a store in Toronto on Yonge Street. In Toronto, Timothy Eaton really shook the retail world, and his practices eventually influenced the rest of the Canadian market at he built the Eaton retail empire.
Kathleen
Born in St. Marys in 1882, Kathleen Rice graduated from the University of Toronto with a Bachelor of Arts degree in Mathematics. She then worked for a short time as a teacher in Ontario and Saskatchewan. In 1913, Ms. Rice moved to northern Manitoba and pursued the career that she became famous for, prospecting. Kathleen's contributions to the Canadian mining industry were so impressive that in 2014 she was inducted into the Canadian Mining Hall of Fame.
Arthur
Arthur Meighen was born on June 16, 1874 in Anderson, Ontario. In 1886 his family moved into St. Marys so that he could attend secondary school. Attending the University of Toronto and later Osgoode Hall Law School, Meighen returned to St. Marys each summer to help on his father's farm. Meighen eventually established a law practice in Manitoba. Pursuing politics in 1908, Meighen was elected Conservative member to the House of Commons representing Portage la Prairie. Moving up through the Conservative Party, when Prime Minister Robert Borden retired in 1920, Arthur Meighen was chosen as his successor and he became Canada's 9th Prime Minister. Prime Minister for a brief period, Meighen held a number of other political positions before retiring permanently to Toronto. He died in 1960 and is buried in St. Marys.
Andrew
Our fifth kayak was named in honour of two Andrews, Andrew Carnegie and Andrew Hodges.
Andrew Carnegie was born on November, 25, 1835 in Dunfermines, Scotland. Although Andrew is a renowned American Industrialist, he is perhaps best known for his continuing work to promote education across Australia, Canada, New Zealand, the United Kingdom, and the United States. His mission to promote literacy and higher education can be seen right here in St. Marys. In 1904, it was the Andrew Carnegie Foundation that donated $10,000 to support the building of the St. Marys Public Library.
Andrew Hodges has long been a supporter of all things St. Marys, especially our recreational pursuits. He was one of the driving forces behind the Yak Shack's creation and loves kayaking and paddleboarding on the Thames (that's actually him in the photo at the top of this page!).
The Yak Shack Sponsors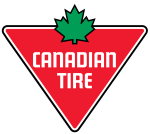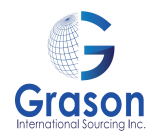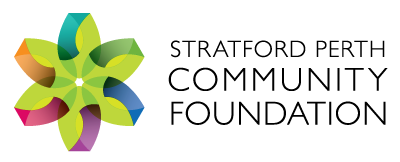 Kayaks and paddles courtesy of the Town of St. Marys, Canadian Tire and the Hodges Family.