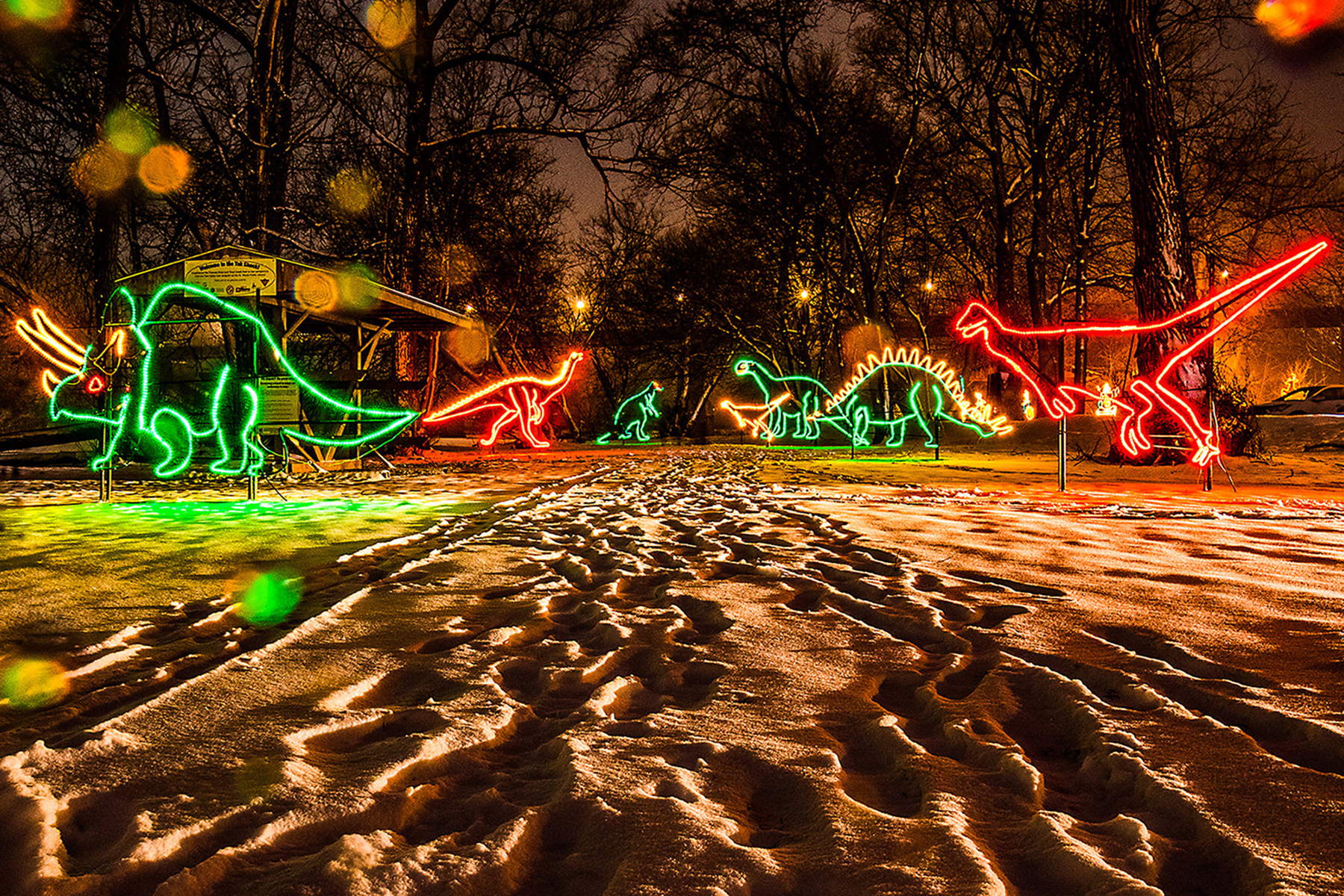 There's no shortage of holiday spirit in St. Marys this year!
New this month is the Holiday Light Tour, which launches on Friday, December 9. This year's tour features over 15 beautifully decorated homes. Download and print the map at www.discoverstmarys.ca/happyholidays or access it via the free Driftscape app. Hard copies of the map are available at municipal facilities. The tour runs until January 1, 2023.
Our wonderful WinterLights continue to be lit every evening from 5:00 to 11:00 p.m. at Milt Dunnell Field. The ever-popular horse and wagon rides will return on December 16, 17, 23 and 24 from 6:30 to 8:30 p.m. This beloved tradition is being offered at no charge thanks to the generosity of our WinterLights sponsors. You can contribute to WinterLights using our convenient online form: www.townofstmarys.com/winterlights.
For indoor fun, check out "A Wish Book Christmas," the St. Marys Museum's 90s-themed holiday exhibit, running until January 6, 2023. The Pyramid Recreation Centre is also offering free skates and swims throughout the holiday season, thanks to sponsorships from the Downie Optimist Club, Petals and Foliage, and Stone Home Creatives. Pre-registration is recommended. For specific dates and times, visit www.discoverstmarys.ca/happyholidays.
For last-minute holiday gifts, head to our historic downtown. Our local shops, restaurants and services have festive ideas for everyone on your list. You can also give the gift of shopping local by buying St. Marys Money. Request yours using our simple online form: https://forms.townofstmarys.com/Request-St-Marys-Money
On December 31, St. Marys will welcome the new year with a stunning fireworks display from the Grand Trunk Trestle, courtesy of the Rotary Club of St. Marys. The show will begin at 6:00 p.m.
Have a "Very St. Marys Christmas" and be sure to follow the Town of St. Marys' Facebook, Instagram and Twitter accounts for updates and reminders.
- 30 -
For media inquiries:
Brett O'Reilly, Corporate Communication Manager
519-284-2340, ext. 432 | boreilly@town.stmarys.on.ca