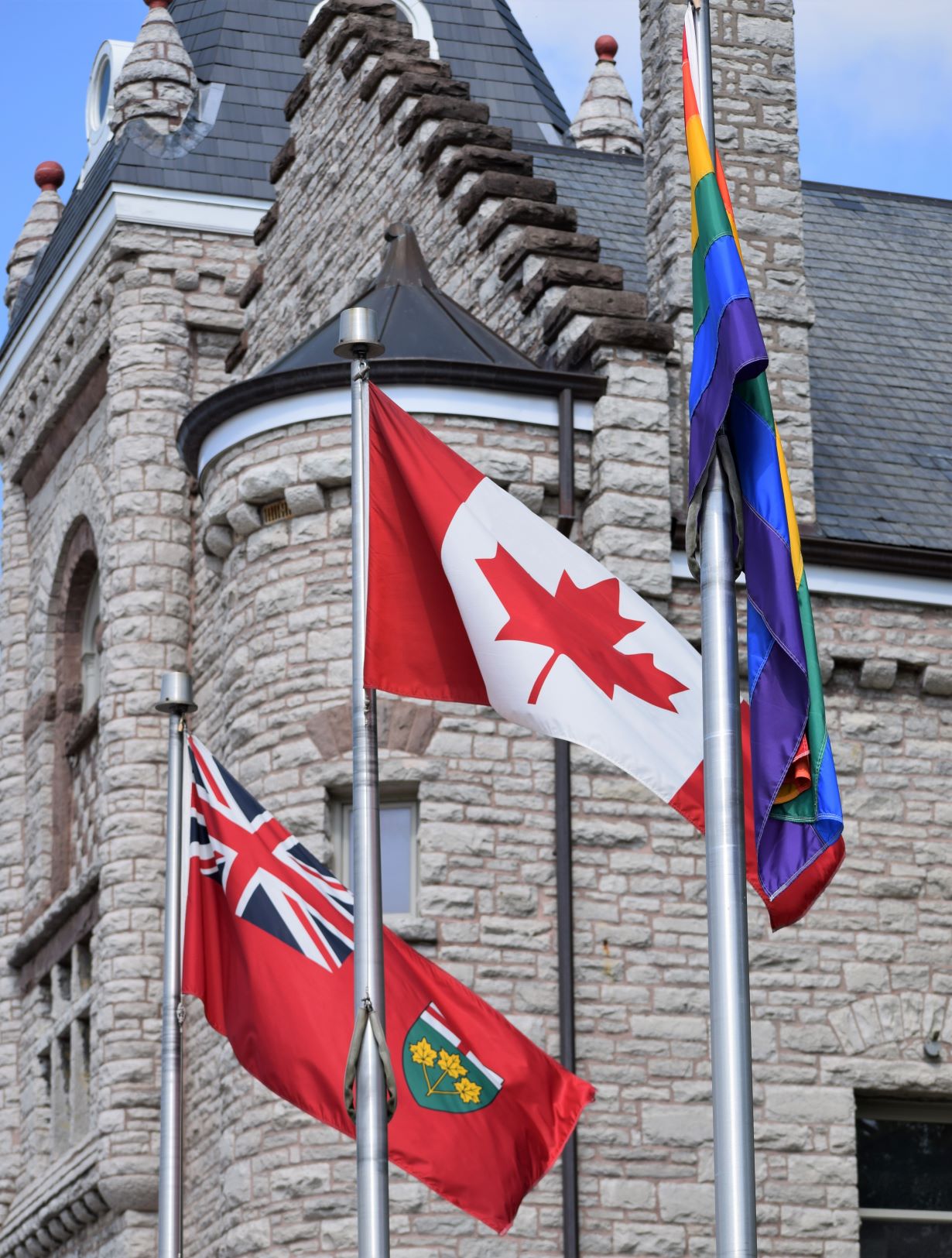 This Canada Day, St. Marysites are asked to look to the past and the present to commemorate our country's origins.
It's the second "COVID Canada Day" for our nation, and as such, a mix of live and virtual events will comprise the celebration. Please note this schedule is subject to public health guidelines on social gatherings and will be updated as July 1 draws near.
There will be a special, socially distanced ceremony streamed live on the Town of St. Marys (@stmarysontario) Facebook page at 1 p.m. on Thursday, July 1. A Facebook account is not required to view this page.
The ceremony will begin with a recognition of Indigenous lands and the recent tragic discovery of the remains of 215 children at a former residential school in Kamloops, BC by local Indigenous educator PatsyAnne Day.
The Canadian flag will then be raised by a local veteran, with remarks from Mayor Al Strathdee and other officials.
The morning of July 1, the volunteer-driven Canada Day parade will take place, although the exact format is yet undetermined due to COVID-19 gathering restrictions; look for updates as July 1 draws near. Those looking to enter a float may contact organizer Don Pike at 519-284-1548.
At approximately 1:30 p.m., local bluegrass favourites Corduroy Gordon will take to the Town's Facebook page for a virtual show. The band's unique takes on contemporary hits and originals from the band's debut album, Werewolves and High Tides, is a perfect soundtrack for a summer afternoon!
Look for details on Canada Day virtual programming from the St. Marys Public Library, the St. Marys Museum, and the Friendship Centre as July 1 approaches.
New home decorating contest
Canadians have spent so much time in their homes this year. Give your home some red-and-white love by entering our Canada Day home decorating contest! Complete the form at www.townofstmarys.com/canadaday by 5 p.m. on Friday, June 25 to enter. Displays will be photographed on Monday, June 28, with voting to take place via Facebook throughout the week. First place receives $100 in St. Marys Money and second place will receive $50 in St. Marys Money, redeemable at over 40 local businesses.
- 30 -
For media inquiries:
Andrea Macko, Events Coordinator
519-284-2340, ext. 249 | amacko@town.stmarys.on.ca