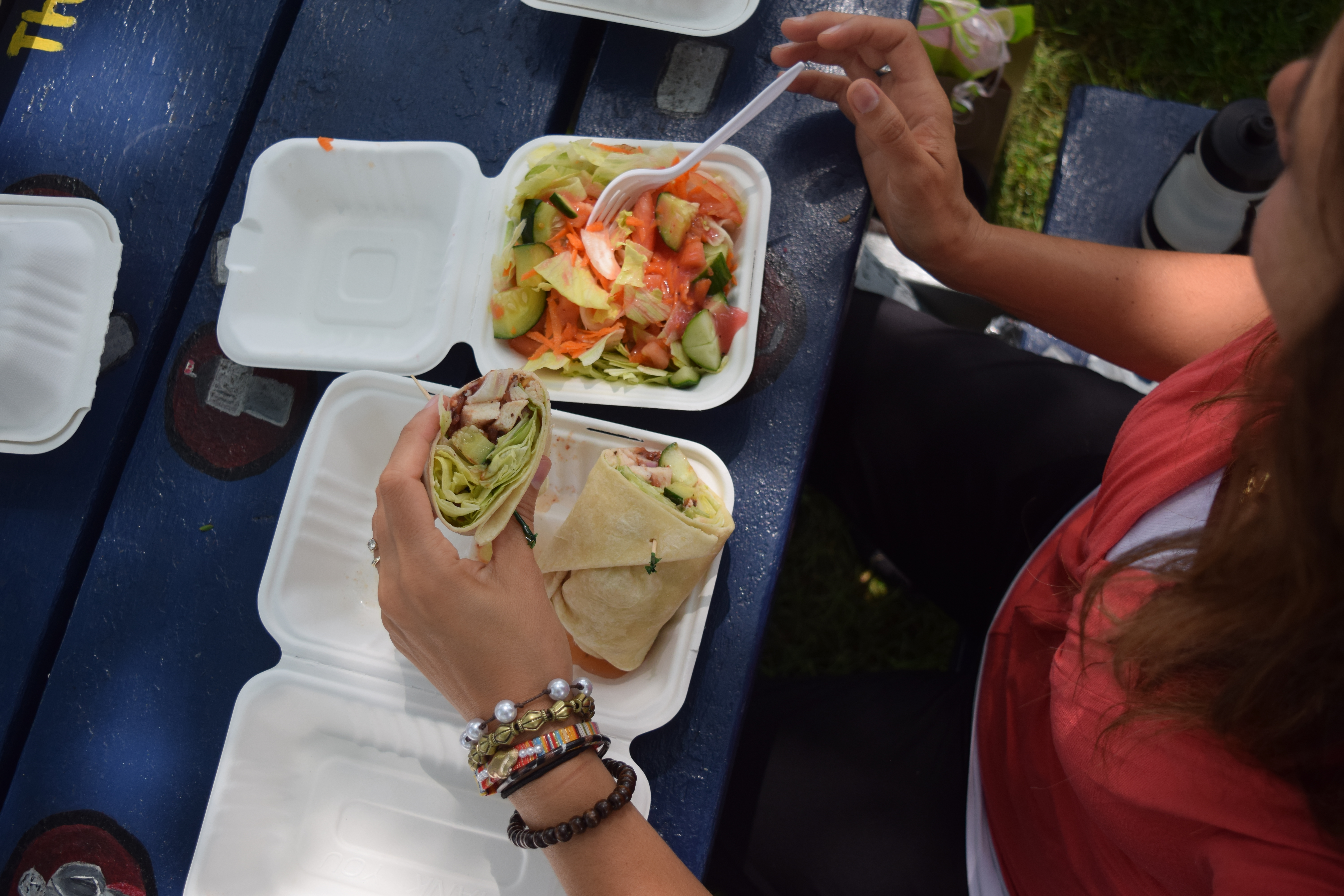 Plan your picnic, take it outside, and support local!
What's a perfect complement to the painted picnic tables scattered about town? A perfectly local picnic, of course!
Participating local eateries are now offering special picnic packages for groups of diners wanting to get outside and enjoy the season. The full list of eateries, including menus, is available at www.discoverstmarys.ca/picnic. You can also follow participating eateries' social media accounts for details as menus may change throughout the promotion.
"We're excited to offer this fun way for people to enjoy our local eateries and the great outdoors," says Tourism and Economic Development Manager Kelly Deeks-Johnson. "Our restaurants are creating unique summertime menus and experiences for all who choose to support this initiative."
In addition to an excellent meal al fresco, the picnics contain a Town of St. Marys Visitors' Guide and two exclusive pieces of St. Marys swag: a limited-edition "Strong As Stone" bumper sticker and a post-office ready post card. Both items are designed to share your love of St. Marys with the world!
The picnics and swag come beautifully packaged in a portable picnic box that diners will want to reuse many times before recycling. The custom-made boxes were donated by Cascades Containerboard Packaging in St. Marys, and their cheery gingham design was a shared effort between Cascades staff and municipal staff.
"Cascades is uniquely positioned to support this project," says Plant Manager Derek Hill. "We feel fortunate to be able to boost our local businesses while giving residents and visitors a unique way to enjoy our community."
The picnic box program is ongoing. Restaurants wishing to join are asked to contact Deeks-Johnson at 519-284-2340, ext. 272 or kdeeks@town.stmarys.on.ca.