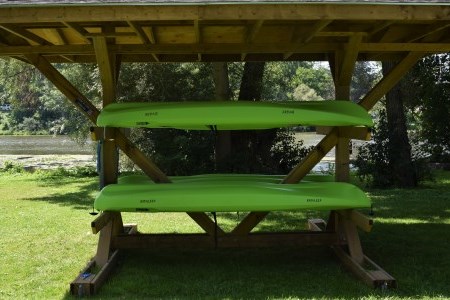 Posted on Monday, August 09, 2021 01:09 PM
Popularity of kayak loan program prompts changes
With just over a week under its lifejacket, the Yak Shack loan program through the St. Mary Public Library has been extremely popular, with all four kayaks signed out – and many eager waiting for their return.
To allow greater access to this free program, starting tomorrow, Thursday, Aug. 5, those wishing to borrow a kayak can now make reservations by calling or visiting the library in-person.
"We've been amazed by how popular the Yak Shack is,...
Posted on Monday, August 21, 2023 02:58 PM
Please note the following changes to this year's Doors Open event:
Riverside Bed and Breakfast and Andrew L. Hodges Funeral Home are no longer participating
Peter Rice will be exhibiting at Riverwalk Commons
Monika Herten will be exhibiting at the St. Marys Museum
Town Hall will be open but the elevator is out of service
The media release has been updated to reflect these changes.
On Saturday, September 23, from 10:00 a.m. to 4:00 p.m., visitors can travel through time by exploring several historic...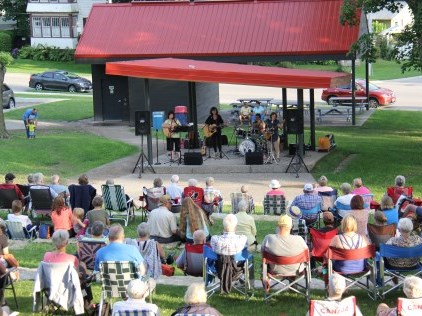 Posted on Wednesday, July 26, 2023 12:42 PM
Summer concert series features local favourites and new talent
The St. Marys Museum is hosting its tenth Melodies at the Museum summer concert series this August. A different musical performance will take place outdoors at the performance stage in Cadzow Park on Wednesday evenings from 7 to 8 p.m.
First-time Melodies performer Jesse Webber will kick the concert series off on August 2. Jesse Webber has been playing, producing, writing, performing and releasing music for the last 27 years. His...
Posted on Saturday, July 15, 2023 06:53 AM
The weather may not be cooperating, but that doesn't mean that Heritage Festival fun has to end!
The following changes have been made to the event schedule:
Cancelled
Kids Zone inflatables
Some Queen/Wellington Street performers including Thomson Martial Arts, the World's Coolest Musicians, The Yoga Chapple, St. Marys Community Players, St. Marys Filipino Community and Johnny B Acoustic
Heritage Walking Tours
Horse and wagon rides at Milt Dunnell Field
Downtown Vendor Marketplace
Location Changes
Posted on Thursday, July 13, 2023 01:01 PM
Disruption
Please note that the Yak Shack will be temporarily closed effective immediately and all kayak rental bookings are cancelled until after the 10:00 a.m. to 12:00 p.m. morning booking of tomorrow (July 14) due to the conditions of the Thames River from the recent rainfall.
Those with bookings affected by the closure will be contacted directly.
Any updates regarding the reopening of the Yak Shack will be posted to the Town website (townofstmarys.com), Facebook page (facebook...