Posted on Wednesday, February 02, 2022 02:12 PM
Hindsight will be 2022 this July in St. Marys
Mark your calendars for the party of the decade that's worth waiting 12 years for!
After a two-year delay, the Homecoming-Heritage 2020 committee – renamed the Homecoming-Heritage 2022 committee -- has resumed planning a blockbuster weekend of fun for residents, former residents and visitors alike from July 1 to 3.
"We're excited to move forward with this incredible weekend," says Homecoming-Heritage co-chair Wayne Murray. "It's been a long time coming...
Posted on Tuesday, November 23, 2021 12:22 PM
"Save space for Santa" parking closures Saturday, November 27
Santa makes his traditional parade return to St. Marys this Saturday, November 27 at 7:00 p.m.!
After a year's absence, the community is asked to "save space for Santa" in the downtown so that those who choose to watch the parade will be able to do so in a socially distanced manner, without the risk of moving and idling vehicles.
Volunteers will begin closing parking stalls on Queen Street between Water and Peel at 4:00 p.m. so that all...
Posted on Wednesday, November 17, 2021 10:04 AM
The first snow has fallen, the garland is hung and the lights are strung for a safe return to the joys of Christmas this weekend in St. Marys!
Beginning this Friday, November 19 and continuing until Sunday, the Downtown Merchants Christmas Open House is the perfect opportunity to cross everyone off your gift list. Participating merchants are "paying the tax" all weekend long! Look for extended shopping hours on Friday, free horse-drawn wagon rides and live entertainment on Saturday, and a farmers'...
Posted on Tuesday, October 19, 2021 10:27 AM
The next two months promise to be exciting ones for residents and visitors alike as traditional community events are reimagined for safety and events borne of the pandemic become traditions.
While the Province of Ontario acknowledges that virtual and outdoor events remain the safest options for celebrating Halloween, it has also released guidelines for those who choose to trick-or-treat or hold gatherings on Halloween day.
On Monday, November 1, residents can share their jack-o-lantern artistry with...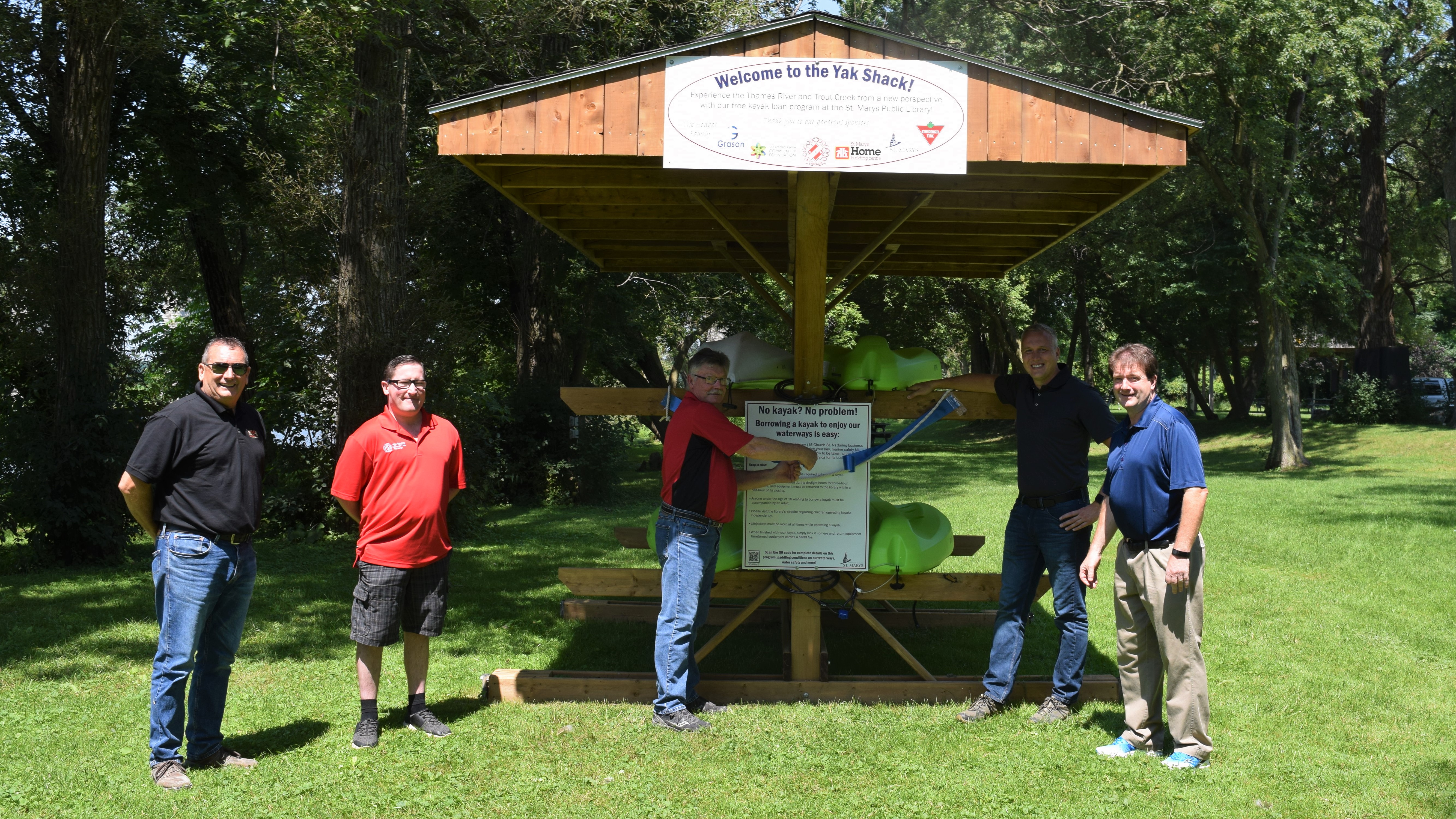 Posted on Tuesday, July 27, 2021 03:12 PM
Those looking to explore the pleasant waterways of St. Marys but may not own a kayak are no longer up a creek without a paddle, thanks to an innovative program offered through the St. Marys Public Library!
Kayaks are now available to borrow from the St. Marys Public Library. Adults 18 years can sign out kayaks at the Library, located at 15 Church St. N. While at the library, borrowers will receive lifejackets, paddles, water safety kits and a key to unlock the kayak.
The kayaks are conveniently stored...